The Analysis of the Port Management Models along Danube River
Keywords:
inland navigation; business strategies; port operations; Danube Region
Abstract
The main goal of the current paper is to analysis different business strategies applied by the inland
cargo ports in the Danube Region, how efficiently they are implemented, related to the port management models
employed all along the river. The study was conduct during Daphne Project implementation. In order to ensure
a balanced development of the Danube port sector and enable it to become a key element in the EU transport
network, a clear analysis needs to be performed first with regard to the status-quo. This activity will deal with
this topic by first assessing the current practices in the Danube region on the port management and operation
models applied and providing for a SWOT analysis thereof. In order to present the port management models of
European ports, the key definitions of port operation should be presented as follows. Port development is seen
as a catalyst to stimulate economic activity and create employment. Finally, Daphne Project aims to provide a
comprehensive package of the issues to be approached jointly in order to help compensate the unbalanced
development level between the Upper Danube ports and the other river sections.
References
Puiu, A. (1993). Management în afacerile economice interna?ionale/Management in international economic business.
Bucharest.
World Bank Port Reform Tool Kit (2007). Module 3. Alternative Port Management Structure and Ownership Models. Second
Edition.
Caraiani, Ghe. (2008). Transport logistics. Bucharest: Universitara Publishing House.
Constantin, A. 1996). International transports and expeditions. Bucharest: Ed. All.
*** (2014). Directive 2014/25/EU of the European Parliament and of the Council of 26 February 2014 on procurement by
entities operating in the water, energy, transport and postal services sectors and repealing Directive 2004/17/EC. Official
Journal of the European Union.
*** (2017). Regulation (EU) 2017/352 of the European Parliament and of the Council of 15 February 2017 establishing a
framework for provision of port services and common rules of the financial transparency of ports. Official Journal of the
European Union.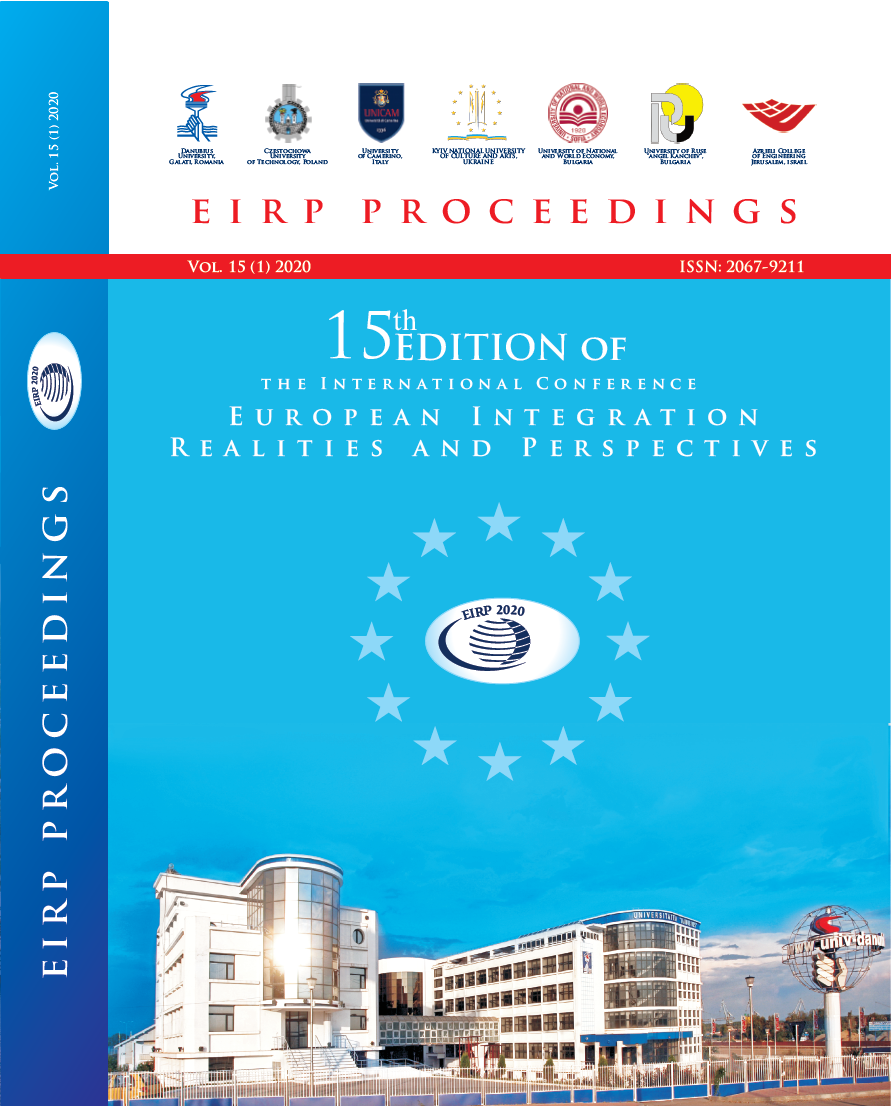 Downloads
License
Copyright (c) 2021 Andra Luciana Marcu, Alina Beatrice Raileanu
This work is licensed under a Creative Commons Attribution-NonCommercial-NoDerivatives 4.0 International License.
You are free to:
Share — copy and redistribute the material in any medium or format
Adapt — remix, transform, and build upon the material
for any purpose, even commercially.
The licensor cannot revoke these freedoms as long as you follow the license terms.
Under the following terms:
No additional restrictions — You may not apply legal terms or technological measures that legally restrict others from doing anything the license permits.