Psycho-Pedagogical Characteristics of Children with Intellectual Disabilities
Keywords:
psychic development; special psycho-pedagogy; sociology
Abstract
Special psycho-pedagogy is the science of the knowledge of psychic development (psychology
(special education) in order to realize the therapeutic education (special pedagogy) adapted to the presence
and manifestation of a form of disability. The special psycho-pedagogy of students with mental disabilities
studies the problemmultiple of the in-depth knowledge, training and therapeutic education of these students,
in the perspective of their gradual recovery and social integration, usually in the usual contexts of their own
community. The complexity and interdisciplinarity of special psycho-pedagogy are underlined, for example,
in the following definition: "Special psycho-pedagogy is a synthesis science, which uses the complex
information provided by medicine (pediatrics, infant neurology, ophthalmology, audiology, orthopedics,
hygiene, etc.), psychology (all its branches), pedagogy, sociology, legal sciences, in the dynamic study of the
personality of all forms of disability through deficiency and maladaptation." (Gheorghe, 2000).
References
Reynolds, Tommy; Zupanikck, C.E. & Dombeck, Mark (2003). Developmental psychology.
Turnbull, A., Turnbull, R., & Wehmeyer, M. L. (2007). Exceptional lives. Special education in today's schools. Upper Saddle
River, NJ: Pearson Merrill Prentice Hall.
Verza, E. (1990). Elemente de psihopedagogia handicapa?ilor/Elements of the psychopedagogy of people with disabilities.
Bucharest.
Verza, E. (1999). Psihopedagogie speciala/Special psychopedagogy. Bucharest: Editura Didactic? ?i pedagogic?.
West, J., & Whitby, P. (2008). Federal policy and the education of students with disabilities: Progress and the path forward.
Focus on Exceptional Children.
Nicola, I. (1994). Pedagogie/Pedagogy. Bucharest: Editura Didactic? ?i Pedagogic?.
Partenie, A. (2003). Activitatea cognitiv? a copiilor mici cu handicap mintal/Cognitive activity of young children with mental
disabilities. Timi?oara: Editura Excelsior Art.
P?n, I. Mi?u (1997). Psihopedagogie special? integrat?. Handicap mintal/ Integrated special psychopedagogy. Mental
disability. Bucharest: Editura Pro-Humanitate.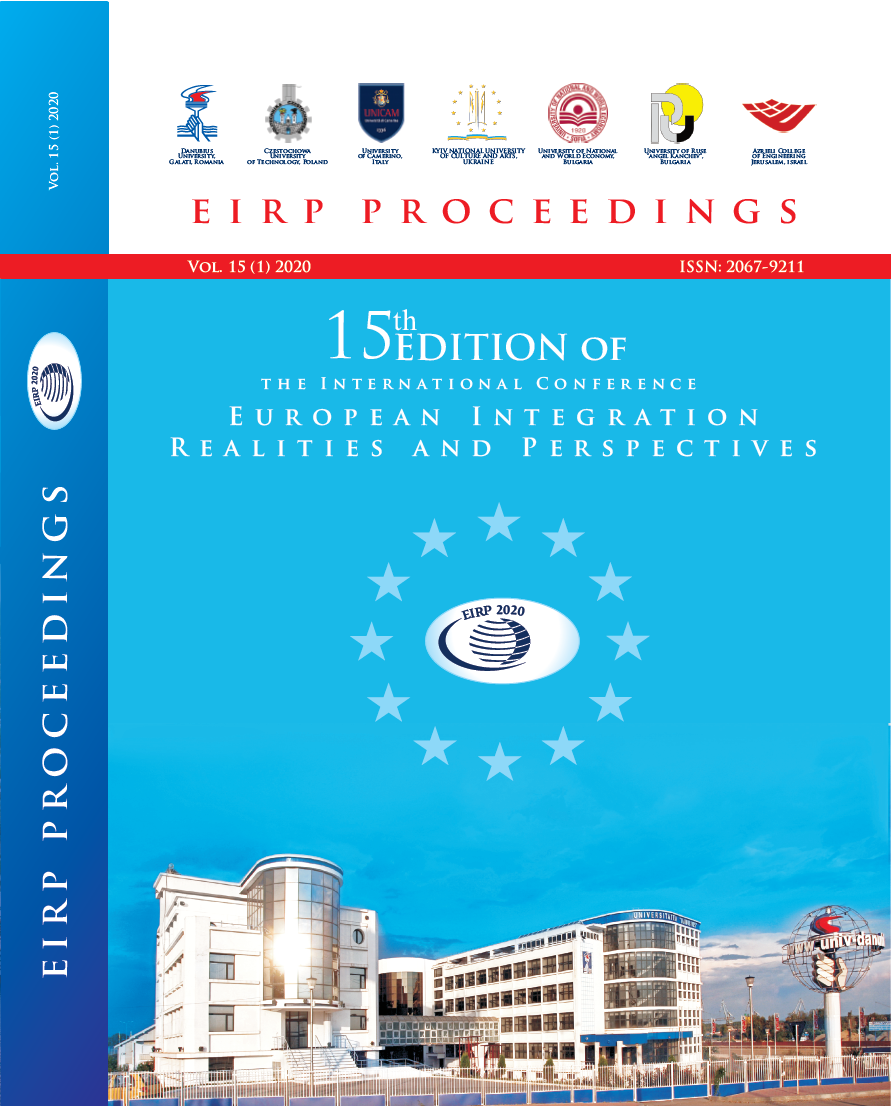 Downloads
Section
New Trends in Psychology
License
Copyright (c) 2021 Lacramioara Mocanu, Diana Pradais, Crina Crina
This work is licensed under a Creative Commons Attribution-NonCommercial-NoDerivatives 4.0 International License.
You are free to:
Share — copy and redistribute the material in any medium or format
Adapt — remix, transform, and build upon the material
for any purpose, even commercially.
The licensor cannot revoke these freedoms as long as you follow the license terms.
Under the following terms:
No additional restrictions — You may not apply legal terms or technological measures that legally restrict others from doing anything the license permits.